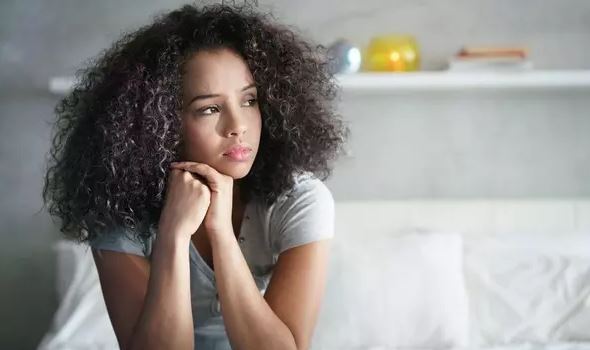 "I can't stop worrying."
Does this sound like you? If so, know that it is not uncommon for pregnant women to experience a wide range of emotions, and riding that emotional roller coaster can be challenging! Whether you're a first-time expectant mom or an experienced parent, whether your pregnancy was planned or unplanned, one emotion is common to all: fear, specifically, fear of the unknown. Pregnancy, though joyous and exciting, can also bring stress and anxiety. The good news? These emotions can be managed. Keep reading for some helpful ways to tip the emotional scales from fear to joy.
So what exactly are you afraid of?
This article https://www.heartbeatoftoledo.org/2022/07/22/top-pregnancy-fears/ from Heartbeat Toledo lists the top 10 pregnancy fears, most of which relate to things that could (but usually don't) pose risks, such as labor and delivery. But rather than focusing on what we don't know and can't control anyway, the article gives some great tips for managing your fearful emotions.
Here's a summary:
Exercise - Yes, we know that when you're feeling queasy in your first trimester or can't see your shoes in your third, going to the gym may be the last thing on your mind. A good alternative is to simply walk around your neighborhood. Even though it may not happen every single day, walking outdoors can reduce stress while giving you a good dose of endorphins and vitamin D, known to improve mood
Diet - Along with exercising or walking, a healthy diet can provide a needed energy and mood boost. An added bonus: it'll make you feel good to know that you're helping your baby's development by eating nutrient-dense foods. We know cravings for less-than-healthy foods occur and sometimes feel overwhelming. If eating well is your habit, indulging in a sweet or savory treat once in a while won't do any real harm.
Sleep is vital to a woman who is developing a little human inside her. Pregnant women need at least 8 hours of sleep, preferably with a nap during the day. Being better rested can build up your emotional reserves and can reduce stress for both mother and baby.
Quality time with loved ones has also been shown to relieve stress. Spend the time you need with supportive friends and family who will listen to your worries and provide a sounding board for your fears.
Extra help should be considered if the stress and fear become overwhelming. A counselor can help you learn and practice the skills you need to cope with the ever-changing emotions of pregnancy and postpartum seasons.
Pregnancy is a wonderful time in a woman's life – but also one that can feel riddled with uncertainties. Take heart, soon-to-be mamas: fear is a natural response to the unknown, but it can be managed. And remember - you don't have to face pregnancy alone – Hannah PRC is here to help you through your pregnancy needs. Reach out to us anytime at (870) 862-1317 or make an appointment request at www.hannahprc.com
---